---
Stop monster-merger BaySanto!
This campaign is closed. Unfortunately, Margrethe Vestager, the European Commissioner for Competition Control, announced the approved merger of Bayer and Monsanto on March 21, 2018.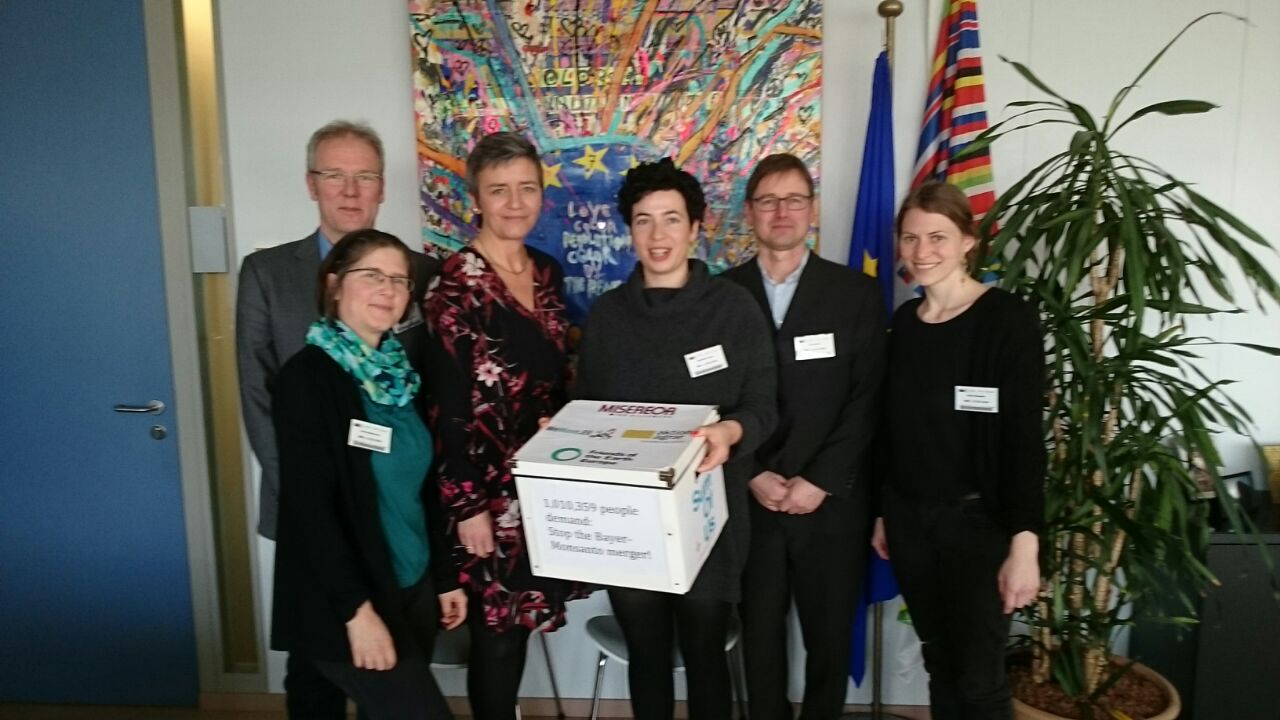 Our campaigner Jörg Rohwedder, together with our partners met Mrs. Vestager on 27th February 2018. They handed her the 296,401 signatures from all over Europe and made clear that the merger of Bayer and Monsanto will be a disaster for our farmers and fatal for nature and biodiversity. Bayer is one of the world's largest manufacturers of fertilizers and pesticides. Monsanto is the leader in genetically modified seeds.
If the companies join forces now, they will offer farmers a seamless chain of products: they control what they sow, what pesticides they use and thus what ends up in the supermarket and on our plates. As a stock corporation, there is one thing that counts above all: Increasing the profit of the shareholders.
We will not give up - even though we have stopped this campaign. See our other campaigns at www.wemove.eu