---
We don't want animals to suffer, bees to be killed, groundwater poisoned and small scale farmers pushed to ruin. Decisions about the future of European agriculture will be taken in the coming months - this is why we come together, to show EU decision makers that we want sustainable farming that is fair for producers, less polluting and free of animal cruelty.
In three weeks we will bring our action to Brussels. We will show up in front of the building where EU Ministers of Agriculture will be deciding about our food. We'll bring vegetables, pots, pans and cutlery with us. We'll bring bales of straw, banners and posters and join the many farmers who represent their countries in our common protest. We'll cook for the politicians, a great chance to be deliver our message in a memorable and visible way.
Will you chip in to help make sure the message gets across? All we need is 20 of us donating 30 euro to pay for each banner and only 8 euros will pay for a poster. With more we can make this campaign even bigger.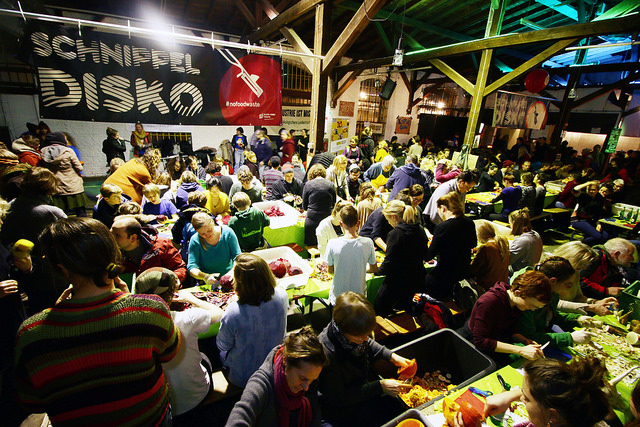 Other ways of giving
You can transfer your donation to our bank account
WeMove Europe SCE mbH
IBAN: DE98 4306 0967 1177 7069 00
BIC: GENODEM1GLS, GLS Bank
Donate with

We want to be transparent and accountable about how we spend your donations - for more information please see our
Donation Policy
.
Your personal information will be kept private and held securely. By submitting information you are agreeing to WeMove.EU keeping you informed about campaigns and agree to the use of cookies in accordance with our
privacy policy
.