---
To the European Commission, the European Council, the European Parliament and national leaders
Petition
We call upon EU and national leaders to tackle the unprecedented crisis caused by the COVID-19 pandemic with solidarity, courage and innovation.
We do not want a return to business as usual, to an economic model which has exacerbated social inequalities, jeopardised our health, and driven our planet's climate and nature to the brink of collapse. Instead, now is the time to radically and rapidly make our economies greener, fairer, and more resilient to future shocks.
We demand the establishment of the biggest green investment programme the world has ever seen - backed up by all available EU financial tools to finance a recovery that is green and just.
This call is based on a statement signed by Europe's leading environmental NGOs [1].
Why is this important?
Our economies will contract this year an average of 8% [2] -- but the burden of that recession won't be shared fairly as some EU countries have been and will be affected much more severely by COVID19.
The European Parliament and the Commission have already proposed a recovery plan. Some of it is very good: there are ideas about how the EU can act in solidarity with the most vulnerable people and countries by, for instance, establishing eurobonds and transferring grants.
On Friday EU governments gather to present their views on this extraordinary proposal, but there are signs it could be at risk.
The so-called 'frugals' -- the Netherlands, Austria, Denmark and Finland -- don't favour EU solidarity, but also what makes economic sense to avoid a recession that would affect everyone in the Union.
Germany, France, Italy, Spain and Portugal should continue to defend their stance, and the Commission's proposal in this regard. Furthermore, member states and in particular France, Italy, Spain and Portugal should make the most of the recovery funds they would receive under the Commission's proposal to green their economies and transition towards fully sustainable societies.
This is what hundreds of thousands of Europeans are calling for: a recovery plan that will rise to these extraordinary circumstances to build a green and just Europe.
References:
https://bit.ly/GreenRecovery_EN
https://ec.europa.eu/commission/presscorner/detail/en/ip_20_799
In partnership with: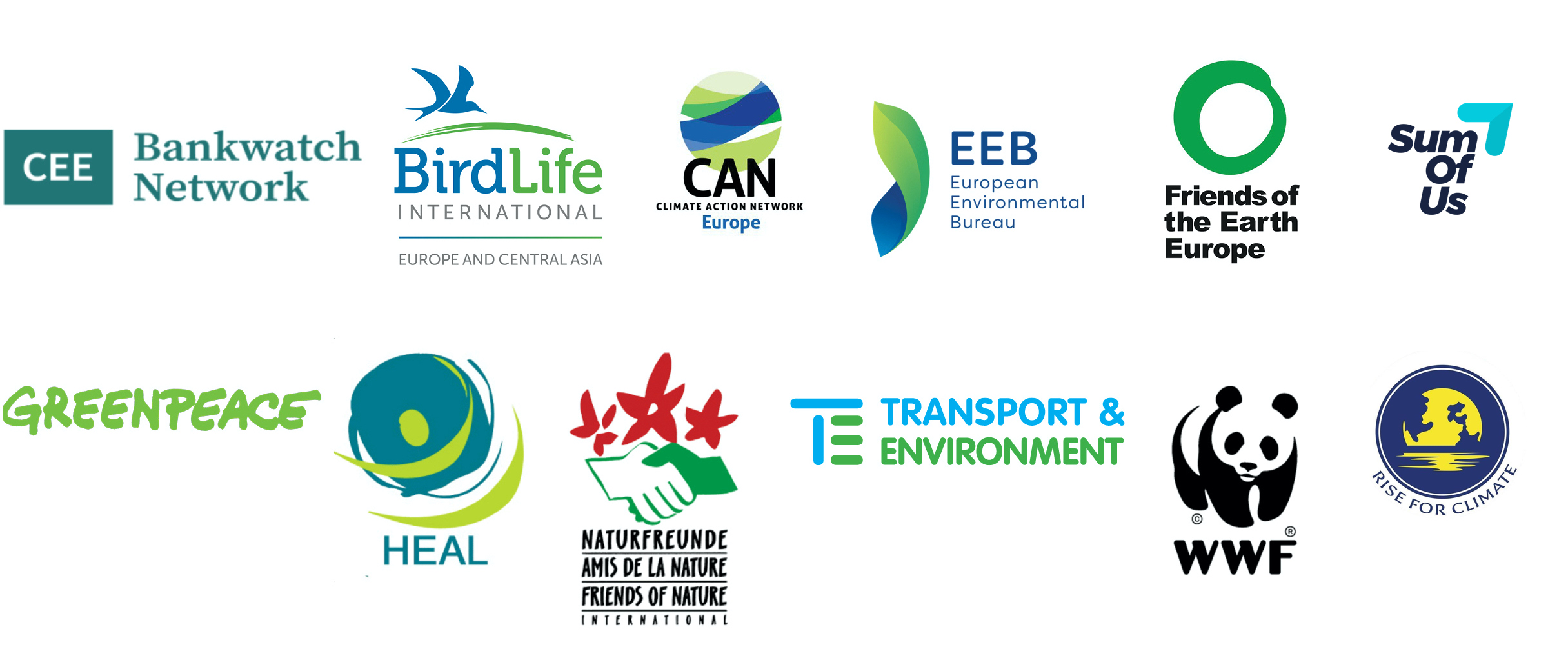 Thanks for signing! Your signature has been added.
Tweet to Mette Frederiksen, Prime Minister of Denmark, Sanna Marin, Prime Minister of Finland and Mark Rutte, Prime Minister of the Netherlands
A gang of countries - the Netherlands, Austria, Finland and Denmark: "the frugals" - don't want to share the burden of the crisis and see debt as a solution for those worst affected by COVID19! But < b>debt would also mean new austerity for Europe: cuts in public services, on healthcare and education - again.
This is where the WeMove community comes in. As EU leaders meet in the next few hours, let's flood them with tweets to up pressure for "the frugals" to stop blocking solidarity with those worst affected!
To stay independent, we are very careful about who we accept money from - but impactful campaigns need funding, so we need your help!
Can you donate just a few euros a month to help our community continue working for a truly green and social recovery plan in the face of economic recession?
Other ways of giving
You can transfer your donation to our bank account
WeMove Europe SCE mbH
IBAN: DE98 4306 0967 1177 7069 00
BIC: GENODEM1GLS, GLS Bank
Berlin, Germany
We want to be transparent and accountable about how we spend your donations - for more information please see our
Donation Policy
.
Your personal information will be kept private and held securely. By submitting information you are agreeing to WeMove.EU keeping you informed about campaigns and agree to the use of cookies in accordance with our
privacy policy
.