---
Our petition delivery in Sofia is a great example of how WeMove works.
WeMove has some unique strengths. We build a coalition of experienced international experts and partners, as well as mobilising hundreds of thousands of Europeans to join their voices together.
We identify the clear aim of our campaign and make a smart plan to influence the right politicians or corporations. We show up in person where they meet - whether it's Sofia, Berlin or Brussels - and connect with local activists.
To do all of that, we need to be financed by independent sources. We rely on donations from a growing number of citizens. Can you help power WeMove with a regular donation?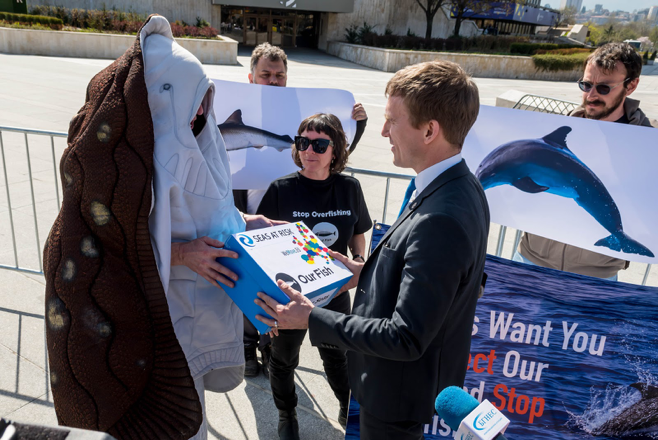 WeMove Campaigner handing over the signatures to a member of the Swedish delegation
To make a one-off donation, please make a transfer to our bank accounrt (details below)
Other ways of giving
You can transfer your donation to our bank account
WeMove Europe SCE mbH
IBAN: DE98 4306 0967 1177 7069 00
BIC: GENODEM1GLS, GLS Bank
Donate with

We want to be transparent and accountable about how we spend your donations - for more information please see our
Donation Policy
.
Your personal information will be kept private and held securely. By submitting information you are agreeing to WeMove.EU keeping you informed about campaigns and agree to the use of cookies in accordance with our
privacy policy
.