---
Signature collection for the European Citizens' Initiative (ECI) 'Save Bees and Farmers' closed on 30 September 2021, with over 1,000,000 signatures collected.
Now, national competent authorities of EU countries will verify the signatures to determine whether the 1,000,000 verified signatures required for a successful ECI have been collected. Take a look at other campaigns that could be of interest to you
here
.
150,476 of 175,000 signatures
To the European Commission
Save Bees and Farmers
To protect bees and people's health, we call on the Commission to propose legal acts to phase out synthetic pesticides by 2035, to restore biodiversity, and to support farmers in the transition.
Phase out synthetic pesticides in EU agriculture by 80% by 2030, starting with the most hazardous, to become free of synthetic by 2035;
restore natural ecosystems in agricultural areas so that farming becomes a vector of biodiversity recovery;
reform agriculture by prioritising small scale, diverse and sustainable farming, supporting a rapid increase in agro-ecological and organic practice, and enabling independent farmer-based training and research into pesticide- and GMO-free farming.
Why is this important?
Bees are dying out. Big pesticide producers like Bayer-Monsanto will do anything to increase their sales and bottom-line, and they are forcing the hands of farmers. The only way for farmers to succeed in this intensive, industrial agriculture system is to use pesticides that kill the bees.
We need the bees because they pollinate one-third of the food we eat. Pollination is essential to our lives because our fruits, vegetables, and the crops that feed livestock require pollination to be fertilised. Without bees there would literally be no food! [1]
We're asking for all pesticides to be phased out. It's a big ask, but if more than ONE MILLION of us sign, the EU Commission and our MEPs will be legally obligated to meet us and address our demands. There's already big momentum on pesticides -- glyphosate will soon be re-evaluated by the EU and more and more citizens are calling to protect the bees. [2]
It's clear our politicians are starting to listen. Following calls from millions of Europeans in 2018, the EU agreed to a near-total ban on neonicotinoids, a specific kind of pesticide that harms the central nervous systems of bees. [3]
But we can't just keep banning individual types of pesticides! Our public resources ought to fund research to allow agriculture to prosper and bees to thrive, while also rebuilding our dying ecosystems. And to do that, we need to phase out synthetic pesticides altogether.
Because this campaign is a European Citizens' Initiative, you'll have to enter your details in a two-step process. The ECI is like an official EU petition, so it requires more information than we'd normally ask from you to sign a petition. Please fully complete the ECI form in order to have your signature counted and verified by your national government.
References:
https://www.independent.co.uk/environment/bee-decline-dying-out-honeybees-uk-food-production-extinction-a6939266.html
In 2017, our community launched an ECI to ban glyphosate with a large coalition of partners across Europe. While we didn't get an EU-wide ban on glyphosate, we won major changes to the EU transparency of the pesticide approval procedure which were passed into law. For more information about ECIs, see the EU website here:

https://ec.europa.eu/citizens-initiative/public/welcome

https://www.bbc.co.uk/news/science-environment-43910536
Image attribution: SJ Richards [CC BY-SA 4.0], via Wikimedia Commons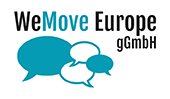 Thanks for signing! Your signature has been added.
Next: add a few more details to validate your signature of the ECI
Our WeMove community has been at the forefront of the struggle for sustainable agriculture in Europe. Now, with this ECI we have a real chance to push for a truly different and sustainable agricultural model for Europe and the world.
To be ready to mobilise and put pressure when and where it's most needed, we need the stability and flexibility that only small regular donations from WeMove community members like yourself can provide.
Can you chip in each month to sustain our common struggle to save the bees and fundamentally change our food system?
Other ways of giving
You can transfer your donation to our bank account
Please include your email address as payment reference
WeMove Europe SCE mbH
IBAN: DE98 4306 0967 1177 7069 00
BIC: GENODEM1GLS, GLS Bank
Berlin, Germany
We want to be transparent and accountable about how we spend your donations - for more information please see our
Donation Policy
.
Your personal information will be kept private and held securely. By submitting information you are agreeing to WeMove Europe keeping you informed about campaigns and agree to the use of cookies in accordance with our
privacy policy
.