---
13,236 of 25,000 signatures
Karin KADENBACH, Claudiu Ciprian TĂNĂSESCU, Gilles PARGNEAUX, Frédérique RIES, Glenis Willmott, Michèle RIVASI, Ivo BELET, Biljana BORZAN, Dubravka ŠUICA, Davor ŠKRLEC, Pavel POC, Kateřina KONEČNÁ, Margrete AUKEN, Jørn DOHRMANN, Rikke KARLSSON, Anneli JÄÄTTEENMÄKI, Nils TORVALDS, Françoise GROSSETÊTE, Angélique DELAHAYE, Mireille D'ORNANO, Sylvie GODDYN, Jean-François JALKH, Birgit COLLIN-LANGEN, Karl-Heinz FLORENZ, Peter Liese , Renate SOMMER, Stefan ECK, Jens GIESEKE, Norbert LINS, Susanne MELIOR, Zoltán BALCZÓ, György HÖLVÉNYI, Tibor Szanyi, Nessa CHILDERS, Lynn BOYLAN, Brian CROWLEY, Elisabetta GARDINI, Marco AFFRONTE, Alberto CIRIO, Valentinas MAZURONIS, Miriam DALLI, Bas EICKHOUT, Gerben Jan Gerbrandy, Annie SCHREIJER-PIERIK, Andrzej GRZYB, Bolesław Piecha, Jadwiga WIŚNIEWSKA, José Inácio FARIA, Daciana Octavia SÂRBU, Cristian Silviu Buşoi, Miroslav MIKOLÁŠIK, Pilar AYUSO, Francesc GAMBÚS, Iosu Mirena Juaristi Abaunz, Soledad Cabezón Ruiz, Estefanía TORRES MARTÍNEZ, Jytte GUTELAND, Julie GIRLING, Catherine BEARDER, Seb DANCE, Ian Duncan and The European Parliament's environment committee
Petition
Don't let big polluters off the hook - act to make them pay the full price for the damage to our health, environment and climate. Vote for an ambitious reform of Europe's main climate policy, for an effective price on carbon and for a decisive action against the threat of climate change. Don't let dirty industry lobbyists dictate EU policies.
Why is this important?
When one of us makes a mess, we're expected to clean it up. But when powerful corporations pollute and poison for profit, it is us who pay the staggering cost - with our health, damage to our environment and with our tax money.
Polluters must be made to pay, and thus urged to change their dirty ways. This is why the European Union came up with a way to make the polluting industries pick up the tab for the harm they cause, and pay for the climate-damaging gases they produce [1]. Except the price they pay is far too low, a result of a broken system that urgently needs fixing.
The European Parliament's environment committee has introduced important proposals to improve the draft EU law to put a price on carbon pollution. The MEPs in the committee have expressed their support to cutting down CO2 emissions, and made crucial step in the right direction. This would not have been possible to achieve without the combined power of almost 100,000 people across Europe who have already supported this call to action.
However, the measures voted in by the committee are still not strong enough to meaningfully impact the carbon market. The final vote in the plenary is happening on 15 February. We have a real chance to make factories and power plants pay for their climate-destroying pollution, but if we don't act now, we might see a weak law freeze our efforts for the next 15 years. It is our last chance to influence the Parliament's views on the rules - and we must mobilise NOW.
Now is the time when our parliamentarians will be making up their minds – and they are facing huge pressure from all sides. Corporate lobbyists are still using every possible trick to make sure the new law is weak. We need a huge show of support from all over Europe to show our support to a strong ETS.
Join the call for action and call on the MEPs to support genuine and ambitious reform of the European Emission Trading System for the period 2021-2030.
In particular, we call on the MEPs to [2] :
Push for faster reduction of emissions, much more ambitious targets and regular scaling-up of ambition,
Permanently cancel the surplus pollution permits which had driven down the carbon price and made it cheap for corporations to pollute,
Make the polluters pay, not pay the polluters - oppose granting free pollution allowances to fossil fuel industries.
Use the additional money for renewable energy and energy efficiency in Europe, and for measures to support those who really need it: European workers needing help with the low carbon transition and vulnerable people who are already suffering from climate impacts in developing countries.
This campaign is run in partnership with Climate Action Network Europe, Sandbag, Carbon Market Watch, WWF and Oxfam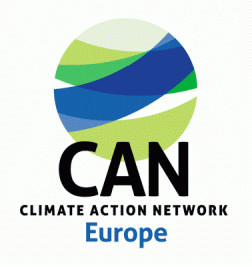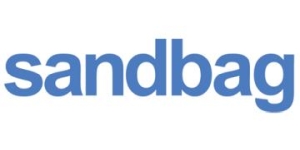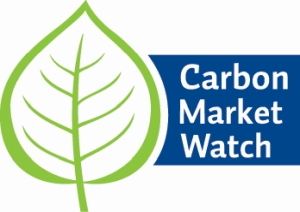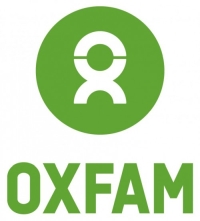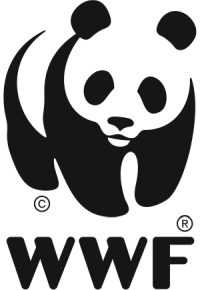 With the support of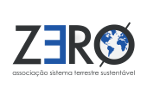 References
[1] The EU Emission Trading System is a "cap and trade system": a limited amount of greenhouse gas emissions is allowed to be produced every year in the EU; permits to emit those gases are allocated, auctioned or traded on the market, and their price is meant to incentivise the polluting industries to reduce their emissions and modernise
[2] Climate Action Network's position on the reform of the EU ETS
Thanks for signing! Your signature has been added.
Tweet to Karin KADENBACH, Claudiu Ciprian TĂNĂSESCU, Gilles PARGNEAUX, Frédérique RIES, Glenis Willmott, Michèle RIVASI, Ivo BELET, Biljana BORZAN, Dubravka ŠUICA, Davor ŠKRLEC, Pavel POC, Kateřina KONEČNÁ, Margrete AUKEN, Jørn DOHRMANN, Rikke KARLSSON, Anneli JÄÄTTEENMÄKI, Nils TORVALDS, Françoise GROSSETÊTE, Angélique DELAHAYE, Mireille D'ORNANO, Sylvie GODDYN, Jean-François JALKH, Karl-Heinz FLORENZ, Peter Liese , Renate SOMMER, Stefan ECK, Jens GIESEKE, Susanne MELIOR, Tibor Szanyi, Nessa CHILDERS, Lynn BOYLAN, Elisabetta GARDINI, Marco AFFRONTE, Alberto CIRIO, Valentinas MAZURONIS, Miriam DALLI, Bas EICKHOUT, Gerben Jan Gerbrandy, Andrzej GRZYB, Bolesław Piecha, Jadwiga WIŚNIEWSKA, José Inácio FARIA, Miroslav MIKOLÁŠIK, Pilar AYUSO, Francesc GAMBÚS, Iosu Mirena Juaristi Abaunz, Soledad Cabezón Ruiz, Estefanía TORRES MARTÍNEZ, Jytte GUTELAND, Julie GIRLING, Catherine BEARDER, Seb DANCE, Ian Duncan and The European Parliament's environment committee
The European Parliament's environment committee is about to hold a decisive vote whether to make the dirtiest industies pay - and we're letting them know that almost 100,000 Europeans are demanding they take action and vote for strong and effective laws. You can help make sure that they hear our voices, and help deliver this petition: tweet to the key MEPs!
These tweets target MEPs who will make a difference in this vote. You can refresh the page for more tweets to more MEPs!