---
89,205 of 100,000 signatures
President of the European Commission, President of the European Council and EU Heads of State and Government
Petition
Given the latest science, the EU's current targets are highly insufficient and would condemn the world to severe climate breakdown. We call on you to recognise this climate emergency and immediately meet to adopt a binding target of net-zero greenhouse gas emissions by 2040 and show ambition by enhancing your 2030 target to 65% emission reductions. The world is looking to Europe to show leadership, and we're running out of time - act now.
Why is this important?
Temperatures are soaring to historic highs this summer - ravaged by drought, wildfires are raging from France to Poland. [1] This climate breakdown has even set the Arctic on fire!! [2] Scientists are warning that this will be the new normal unless our leaders start acting like there's an emergency. [3]
Next month, world leaders are meeting in New York to put forward ambitious commitments to tackle the climate crisis - right now the EU is lagging behind and planning to go empty-handed! [4] This would be a massive blow to global efforts and put us on course to catastrophe.
Now is the perfect time to push for serious climate action. The UN Secretary-General has just written to the EU with an urgent ask that they get serious and show desperately needed leadership. [5] Together we can supercharge his call and demand that our leaders cancel their summer vacations to hold an emergency climate summit to deal with this crisis. Join now!
References:
https://www.bbc.co.uk/news/world-europe-48756480
https://www.independent.co.uk/environment/arctic-circle-wildfires-climate-change-greenland-alaska-siberia-photographs-a9015851.html
https://www.independent.co.uk/weather/heatwave-temperature-record-high-climate-change-a9021381.html
https://www.politico.eu/article/eu-leaders-fail-to-commit-to-climate-neutrality-by-2050/
https://www.climatechangenews.com/2019/07/22/guterres-asks-countries-plan-carbon-neutrality-2050/
In partnership with: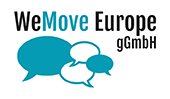 Thanks for signing! Your signature has been added.
Our community has always fought to confront the climate crisis, but to keep the fight going and meet new challenges we need as much support as we can get!
Can you donate a few pounds to keep our climate campaigns going?
Other ways of giving
You can transfer your donation to our bank account
WeMove Europe SCE mbH
IBAN: DE98 4306 0967 1177 7069 00
BIC: GENODEM1GLS, GLS Bank
Berlin, Germany
Donate with

We want to be transparent and accountable about how we spend your donations - for more information please see our
Donation Policy
.
Your personal information will be kept private and held securely. By submitting information you are agreeing to WeMove.EU keeping you informed about campaigns and agree to the use of cookies in accordance with our
privacy policy
.