---
Thanks to months of public pressure as well as political pushback, Facebook will scale back its plans for its Libra cryptocurrency project (the project has now changed its name from Libra to Diem). Facebook no longer intends to make a the blockchain-based cryptocurrency into a global currency to rival the Euro, the Japanese Yen, or US dollar, where Facebook could have played the role of a central bank. [1]
Instead of launching a single new currency backed by a basket of currencies, Facebook's new Diem project will launch a more traditional payment network in which digital coins will be tied to a single sovereign currency, like the Euro and the US dollar. The launch is expected in 2021.
[1] https://www.nytimes.com/2020/04/16/technology/facebook-libra-cryptocurrency.html
https://www.bitrates.com/news/p/facebooks-diem-will-the-global-cryptocurrency-go-live-in-2021
Take a look at other campaigns that could be of interest to you here. www.wemove.eu
84,204 of 100,000 signatures
President-elect of the European Commission, Ursula von der Leyen, President of the European Central Bank, Mario Draghi, and Candidate for President of the European Central Bank, Christine Lagarde.
Petition
We demand that the European Central Bank and EU institutions block the introduction of the private currency Libra before it is introduced in the market by Facebook and other private companies in 2020.
Why is this important?
Facebook has already breached our privacy countless times. Now, the big tech giant is preparing to invade one of our last areas of privacy: our money.
Despite recent scandals, Facebook and its corporate partners unveiled their plans to deeply transform our monetary system with the introduction of a new global "digital currency" to be called Libra, which is vastly different from the decentralised and open digital currencies currently available. [1]
Facebook wants to put its plans into practice as early as the beginning of 2020. [2] The power of the big tech giants is already almost uncontrollable. If access to sensitive payment data is added, many of us will become dangerously dependent – even our dependence on big banks is less dangerous compared to that. Facebook and their corporate partner's plan is for more and more people to use it for everyday transactions, which they will be able to monitor unscrupulously.
Together with our partners Finance Watch and Finanzwende we must prevent this from happening
There is already a momentum to stop Facebook's new currency before it even launches. The European Central Bank has already issued a warning against Libra and one ECB official has called it "treacherous." [3] France and Germany have recently pledged to fight Libra [4]. But warnings and pledges are not enough, we need a ban on Facebook money.
Together our people power can help ensure that these warnings are followed up with action. We know Facebook is lobbying hard behind the scenes, and regulators willing to stand up to them need to hear our support. Just recently, in a leaked audio Zuckerberg told his employees that they are counting on private meetings with regulators behind closed doors to ensure the rollout of Libra.[5] If we show the European Central Bank and EU institutions that we don't want Facebook money, our support can help push them to block Libra's launch while it is still in development.
And if the European Union stands united against Facebook, the planned launch of Libra can be stopped. Without access to European markets, Libra would not make much sense as a "global cryptocurrency that will be available around the world." [6]
Update
As global regulators continue to air concerns about Facebook's currency project, major payment companies Paypal, Stripe, Visa, Mastercard, Mercado Pago, and eBay quit the Libra Association in early October. [7] In the same month, the European Union's finance commissioner pledged to propose new rules to regulate crypo-assets like Libra. [8] A timetable however to regulate Libra has not been set.
Despite regulatory concerns and a number of companies quitting Libra, Facebook intends to launch the project. On October 15, 21 of the 28 initial members formally signed onto the Libra Association charter, elected the Board of Directors, and appointed members of the Libra Association executive team. The Libra Association also confirmed that over 1,500 entities have demonstrated an interest in joining the Libra project effort, and approximately 180 entities have met the preliminary membership criteria shared at libra.org. [9]
We will provide updates on our campaign as developments come in.
References:
Please also read Finance Watch's report for more reasons why the Facebook currency is a bad idea: https://www.finance-watch.org/publication/libra-heads-i-win-tails-you-lose/
https://libra.org/en-US/partners/ ; Find more about how Libra works by reading the official Libra White Paper: https://libra.org/en-US/white-paper/#introduction. See the differences between Bitcoin and Libra: https://coincenter.org/entry/the-differences-between-bitcoin-and-libra-should-matter-to-policymakers
https://libra.org/en-US/white-paper/?noredirect=en-US#introduction
https://www.marketwatch.com/story/ecb-official-calls-facebooks-libra-treacherous-2019-09-02
https://www.politico.eu/article/france-and-germany-pledge-to-fight-facebooks-libra/
https://www.theverge.com/2019/10/1/20756701/mark-zuckerberg-facebook-leak-audio-ftc-antitrust-elizabeth-warren-tiktok-comments?fbclid=IwAR2DOFeyGDTEBLiTwV8uLuaQfsADWpperiELGzy-97mMOEVYofb7SazOeto
https://libra.org/en-US/
https://www.reuters.com/article/us-facebook-cryptocurrency-ebay/mastercard-visa-others-exit-facebooks-libra-project-idUSKBN1WQ2KL
https://www.reuters.com/article/us-eu-commission-dombrovskis/spooked-by-libra-eu-pledges-to-regulate-digital-currencies-idUSKBN1WN0O6
https://libra.org/wp-content/uploads/2019/10/Libra-Association-Charter-Press-Release-.pdf
In partnership with: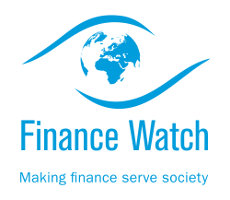 Thanks for signing! Your signature has been added.
To stay independent, we are very careful about who we accept money from - but impactful campaigns need funding, so we need your help!
Can you donate just a few euros to help our community continue the fight for a more just, equal, and fair Europe?
Other ways of giving
You can transfer your donation to our bank account
WeMove Europe SCE mbH
IBAN: DE98 4306 0967 1177 7069 00
BIC: GENODEM1GLS, GLS Bank
Berlin, Germany
We want to be transparent and accountable about how we spend your donations - for more information please see our
Donation Policy
.
Your personal information will be kept private and held securely. By submitting information you are agreeing to WeMove.EU keeping you informed about campaigns and agree to the use of cookies in accordance with our
privacy policy
.