---
Thank you for supporting a welcoming Europe for refugees. Unfortunately, this European Citizens' Initiative did not reach the required support and was not successful. Please take a look at other campaigns that could be of interest to you here:
www.wemove.eu
74,444 of 100,000 signatures
We are a welcoming Europe, let us help!
Governments are struggling to handle migration. Most of us want to help people in need because we care. Millions have stood up to help. Now we want to be heard. Let's reclaim a Welcoming Europe! We call upon the European Commission to act:
Citizens across Europe want to sponsor refugees to offer them a safe home and a new life. We want the Commission to offer direct support to local groups that help refugees who are granted national visas.
No one should be prosecuted or fined for offering humanitarian help or shelter. We want the Commission to stop those governments that are punishing volunteers.
Everyone has the right to justice. We want the Commission to guarantee more effective ways and rules to defend all victims of labour exploitation and crime across Europe and all victims of human rights abuses at our borders.
Why is this important?
Manuel, a firefighter from Spain, was recently tried for human smuggling alongside two of his colleagues, Enrique Rodríguez and Julio Latorre. [1] On 7 May 2018, Greece tried them for rescuing people from drowning, and they were all acquitted of charges. Every day, however, brave volunteers across Europe still risk the same fate as Manuel. But we have a plan:
We've been working with partners on a European Citizens' Initiative. It requires 1,000,000 EU citizens to sign, and would legally compel the EU to listen to our proposals. It could even lead directly to a change in the relevant EU migration law, which currently criminalises compassion. [2]
The initiative speaks to the root causes of why volunteers need to risk their freedom in the first place! Volunteers feel an urgency to brave EU seas because of the collective failing of our EU governments. People continue to drown. A lack of EU rules disempowers ordinary people who want to help by providing their homes and safe passage.
The European Citizens' Initiative calls for precisely such rules, so that ordinary people can open their own homes to people. Rescue volunteers like Manuel won't be able to rest until people fleeing war don't have to risk their lives just to reach refuge.
We know European Citizens' Initiatives can work, and that our community can make them work! We led one last year and dealt big blows to Monsanto. [3] This was due to our community, our partners, [4] and 1.3 million EU citizens who signed. Now we can do it all again, this time to ensure our life-saving volunteers are no longer criminalised in Europe.
The WeMove community came together to help such volunteers in the past. With our partners [5], we built a wave of support that brought Manuel all the way to the EU Commission in Brussels in 2016. Although the Commissioner for Migration acknowledged the problem, the EU left him to face prosecution by Greece. but we didn't let him stand alone.
People like Manuel have shown us that there is another face to Europe. If we come together again now, we can tackle the root of the problem by changing EU law. If people fleeing war and persecution have safe ways to reach Europe, volunteers like Manuel will no longer have to risk their freedom to save others.
Image credit: PROEMAID
[1] https://elpais.com/elpais/2016/01/18/inenglish/1453131017_476612.html
[2] European Parliament study: "Fit for Purpose? The Facilitation Directive and the Criminalisation of Humanitarian Assistance to Irregular Migrants": http://www.europarl.europa.eu/thinktank/en/document.html?reference=IPOL_STU%282016%29536490
Actual text of the EU's Facilitation directive: https://eur-lex.europa.eu/legal-content/EN/ALL/?uri=CELEX%3A32002L0090
[3] The European Parliament banned Monsanto lobbyists, and now has a special committee investigating pesticides!
https://www.theguardian.com/environment/2017/sep/28/monsanto-banned-from-european-parliament">https://www.theguardian.com/environment/2017/sep/28/monsanto-banned-from-european-parliament
http://www.europarl.europa.eu/committees/en/pest/home.html
[4] Campact, CEO, GLOBAL2000, Greenpeace, SumOfUs, Avaaz, Health and Environment Alliance, the Danish Society for Nature Conservation, Pesticide Action Network, Skiftet, and all supporting organisations in the 100-strong ECI coalition
[5] socialplatform and PROEMAID
In partnership with: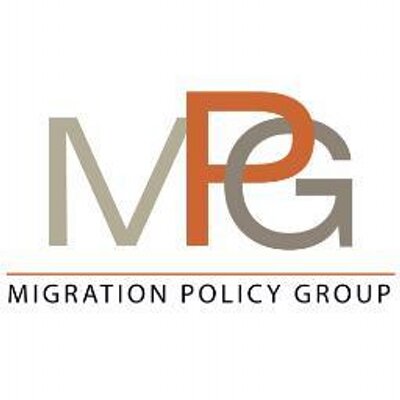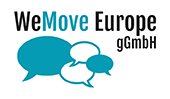 Thanks for signing! Your signature has been added.
Next: add a few more details to validate your signature of the ECI
Our WeMove community stands side-by-side with life-saving rescue volunteers on the Mediterranean, and citizens who want to contribute to solutions in their own communities. That's why we're helping our partners to organise this European Citizens' Initiative.
But an ECI is a massive undertaking, and effective campaigns need funding. In order to be ready to mobilise and put pressure when and where it's most needed, we need the stability and flexibility that only be provided by small regular donations from people like you in the WeMove community.
Can you chip in just a few euros each month to help us achieve a welcoming Europe?