---
142,079 of 175,000 signatures
European Members of Parliament and the European Council
Petition text
Halt the inclusion of arms industry research into the new EU budget. No EU money should go to military technology. Research money should go to projects developing nonviolent ways of preventing and resolving conflicts, and in particular tackling root-causes of instability.
Why is this important?
We all want to live in a peaceful world and that is why the European Union was created.
But the European Commission, under heavy pressure from the arms industry, is planning to budget thousands of millions of euros of public money to develop advanced military technology for the first time ever since the Union exists [1].
Although they are presenting this as 'defense', the truth is the goal of these subsidies is to preserve the competitiveness of the arms industry and its capacity to export abroad, including to countries contributing to instability and taking part in deadly conflicts, such as Saudi Arabia [2].
Last year our governments and European parliamentarians voted a €90 millions budget over 3 years to fund the military research; and this was just the beginning:
The Commission has been pushing for the "defence sector" to become a priority in existing funding opportunities, from the structural and regional funds to development aid, including the Erasmus programme for education, training, youth and sport - which should now contribute to "defence skills"! [3]
On June 7, the Commision launched the European Defence Fund [4], under which it proposes to dedicate an extra €500 million from the EU budget for research and development by the arms industry in 2019-2020 [5]. What is more, from 2021 this contribution would go up to €1.5 billion every year. This is going much further than what was presented in November 2016 [6].
This Fund will also include national contributions up to €4 billion per year in a common basket to fund the last step of the process: the joint development and acquisition of military equipments by Member States. The Commission proposes that national contributions to this Fund should be excluded from the 3% deficit threshold that Member States have to respect. A privilege not granted to education, health or environment investments.
All these measures will mean drastic cuts to the detriment of other spending priorities both at EU and national level. The EU insists that such funding should be added to national military spendings, and not be a substitute to them.
It is clear that after several years of persistent and behind the scenes work, the arms industry lobby has rallied the support of some European countries and institutions' officials to help them make a case for public subsidies in the form of 'research', and more broadly get rid of the rules limiting EU funding to civilian applications.
But we still have a chance to avoid European tax payers paying to fuel deadly conflicts. Our governments and MEPs will have to approve this draft law in the months to come. Let's tell them that we want them to work for peace and not to subsidize weapons.
This campaign is run in partnership with the European Network Against Arms Trade.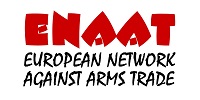 References
[1] https://www.euractiv.com/section/security/news/germany-and-france-seek-stronger-eu-defence-after-brexit/
http://www.iss.europa.eu/uploads/media/GoP_report.pdf/
http://www.europarl.europa.eu/RegData/etudes/STUD/2016/535003/EXPO_STU(2016)535003_EN.pdf
[2] http://www.balkaninsight.com/en/article/making-a-killing-the-1-2-billion-euros-arms-pipeline-to-middle-east-07-26-2016
https://www.caat.org.uk/resources/export-licences-eu/export.en.html
http://www.enaat.org/news/EUfigures.shtml
[3] http://europa.eu/rapid/press-release_IP-16-4088_en.htm
[4] http://europa.eu/rapid/press-release_IP-17-1508_en.htm
[5] Proposal for Regulation establishing the European Defence Industrial Development Programme aiming at supporting the competitiveness and innovative capacity of the EU (COM(2017)294)
[6] European Defence Action plan of 30 November 2016
Thanks for signing! Your signature has been added.
Thanks to you and many others we are now a strong movement for peace. Let's use our power!
In just 4 days the European Commission will be closing a public consultation about public subsidies to the arms industry.
This is a most precious opportunity to come together in the thousands and speak directly to the maker of this initiative. Consultations are a direct communication channel between us the people and the Commission: no ministers or parliamentarians need to carry our message.
The consultation is very simple and it has just one short question.
How does it work?
There is only one question, and it is an open one, where you can give your opinion without constraints. The feedback can be 4000 characters or less.
You can fill in the form in any of the official EU languages.
You will have to register. It's a very simple process where you'll have to submit your name, email address and country of residence. These data are for the European Commission, not for We Move Europe. Registering won't burden you with spam in the future if you do not register for news. Your data will not be shared with private companies.
You can ask for your contribution to appear as 'anonymous' on the feedback website (all responses are public).
Once you've registered, you will see the legal texts proposed in this Defence Industrial Programme. Scroll down you will see the 'give your feedback' button.
Below you will find suggestions for arguments. Use some or all, it's up to you. And feel free to use your judgement too!
The founding fathers of the EU had an ideal of a "peaceful, united and prosperous Europe" to prevent any new arms race in Europe by encouraging cooperation, interdependence and solidarity.
My taxpayers' money should not be used to research and develop new weapons and military technology.
For decades we have been told that weapons and military spending would lead to more security and stability. However, none of the major conflicts of the last decades have been solved through military means. The military interventions in Afghanistan, Libya and Iraq were disasters which have only made matters worse. Rather than repeating the mistakes of the past, the EU should come up with innovative and courageous solutions in tackling the root causes of conflicts and drastically increase its support to peaceful ways of resolving them.
The EU has a critical role to play to confront the major challenges we face, but these problems will not be solved by investing more in weapons. On the contrary, higher military expenditure means less money to tackle these challenges in a peaceful and sustainable way.
The arms industry is unlike any other as it profits from selling weaponry worldwide. It should not receive funding from the European budget. The EU Defence Fund and this proposal in particular are initiatives that favour arms companies, including their capacity to export sophisticated weaponry to non-EU countries. This not the EU I want!
The draft Regulation states the objective is to support the competitiveness of military industry, and expects as one result a "positive effect on exports". It also says the ownership of the results or products will remain with the private companies and EU countries will keep full control on their arms exports decisions; in other words, European taxpayers pay for arms development but companies keep the profits and member states the freedom to export the end product outside the EU. I completely disagree with this policy.
The mission of the EU is to look for, promote and fund alternative ways to prevent and resolve conflicts: the EU should invest more in tackling the root-causes of conflicts such as climate change, access to land and resources, inequalities, poverty and lack of education, or lack of political freedoms. Resolving those problems at local and regional level are also costly and long-term if to be done efficiently, and will bring sustainable peace. And because this EU funding would add to national expenditures rather than replace them, it will not bring savings - contrary to what is claimed.
These proposals have been developed under intense lobbying from the arms industry, who is telling the Commission why and how to fund the arms industry. This is further undermining the legitimacy of the EU and not responding to citizens' expectations in terms of democratic and transparent functioning of the EU.
The jobs and growth argument is not well founded. The EC claim that this is demonstrated by studies but peace groups draw different conclusions from the literature: as the arms industry is dependent on public funds, it creates fewer jobs at a higher cost than other economic sectors; and R&D investments rather shifts jobs from the civil to the military sector because of skills scarcity. There are more efficient ways to create jobs and support growth without the negative impact linked to the production of arms. For example a much better use of tax payers' money would be to focus on renewable energies, where the high-skilled workers from the arms sector could easily adapt while contributing to the Paris agreement. The same could be said of the 'circular economy' sector, and investments in civilian R&D are still much needed in many other areas like affordable health technologies or sustainable food and farming systems.