---
A Frans Timmermans, Primo vicepresidente della Commissione europea
Petizione
Garantisca una riforma dell'Iniziativa dei Cittadini Europei (ICE) per renderlo uno strumento reale e funzionale a una democrazia efficace. Per dare all'ICE legittimità e coinvolgere i cittadini, chiediamo di rendere meno restrittiva la procedura di registrazione e semplificare le condizioni per i firmatari. Faccia spazio per proposte di variazioni concrete ai trattati Ue vigenti e assicura che la Commissione presenti una proposta di legge a massimo un anno di distanza dall'adozione di ogni ICE
Aggiornamento
La nostra campagna ha avuto un impatto enorme e la Commissione sta già reagendo! Lo scorso 30 agosto Frans Timmermans ha ricevuto oltre 100.000 firme raccolte con la nostra petizione, mentre più di 5.000 persone hanno preso parte alla consultazione pubblica. Aggiungi la tua voce per mantenere alta la pressione e mandare un messaggio forte e chiaro: uno strumento funzionale di democrazia diretta è più necessario che mai!
Perché è importante?
a ogni petizione firmata e consegnata, noi cerchiamo di vincere una battaglia. Ma oggi possiamo davvero cambiare le regole del gioco.
In tutte le battaglie che abbiamo combattuto in nome di un'Europa migliore, noi della comunità di WeMove abbiamo adottato diverse strategie per farci ascoltare da chi prende le decisioni. Ora, lo strumento più potente a nostra disposizione per arrivare ai leader europei - l'Iniziativa dei Cittadini Europei (ICE) - è in fase di revisione. Si tratta di un'opportunità unica per trasformare questa risorsa nella via più immediata per farci ascoltare dai politici europei.
Quando, insieme ai nostri partner, abbiamo lottato per bandire il pesticida tossico conosciuto come glifosato, ci siamo serviti dell'ICE per spostare l'ago della bilancia. [1] Non è stato facile raccogliere 1,3 milioni di firme ufficiali in un tempo record di 5 mesi, con tutti gli ostacoli burocratici, adottando procedure diverse in 28 paesi diversi. La battaglia per assicurarci che la legge cambi davvero è ancora in corso. Ma sapevamo che, se volevamo un cambiamento reale, dovevamo procedere in questo modo. Questo strumento ha un potenziale enorme.
E ora possiamo migliorarlo. La Commissione, vuole riformare la ICE e la domanda è "fino a che punto?". Usiamo questa per costruire una ICE che sia per i cittadini, fatta dai cittadini: gettiamo le basi per tante altre iniziative come quelle che abbiamo portato avanti insieme.
Riferimenti
[1] https://act.wemove.eu/campaigns/eci-glyphosate-int
[2] http://ec.europa.eu/citizens-initiative/public/regulation-review
Questa petizione è stata lanciata in partenariato con: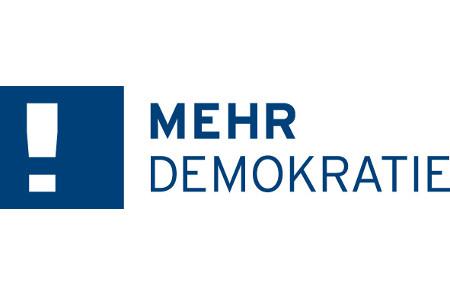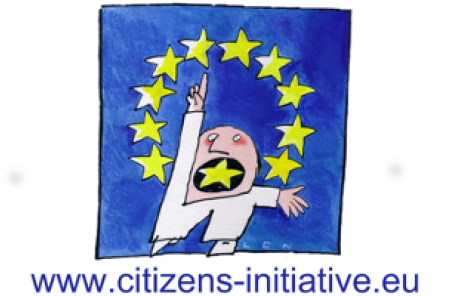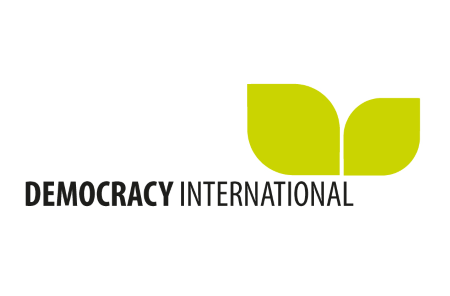 Grazie per aver firmato! La tua firma è stata registrata.
Partecipa alla consultazione pubblicca della Commissione europea per riformare l'ICE
Fino a mezzanotte del 16 agosto la Commissione europea vuole sentire dal pubblico su come cambiare l'Iniziativa dei Cittadini Europei. L'ICE è uno stumento con un potenziale enorme, e se siamo in migliaia a partecipare possiamo rendere l'ICE uno strumento degli europei per gli europei.
Per rendere la partecipazione piu semplice alla consultazione, abbiamo creato con l'aiuto dei nostri partner, una sorte di manuale che ci aiuta a rispondere alle varie domande della consultazione. Purtroppo non abbiamo fatto in tempo a tradurre il manuale e sotto lo trovate in inglese, anche se la consultazione su puo completare in italiano. Dopo le 17:00 sarà disponibile anche una versione italiana del manuale.
Ecco come partecipare
Clicca sul bottone 'Partecipa' per andare alla pagina della consultazione
Rispondi alle domande. Puoi fare riferimento ai suggerimenti sotto (versione Italiana disponibile dopo le ore 17), ciccando sui vari titoli per spiegazioni piu dettagliati
Completare la consultazione entro la mezzanotte del 16 agosto
Here are the suggested replies to the consultation:
Vuoi contribuire con una donazione?
La comunità di WeMove è pronta a intervenire per tutelare la salute delle persone e quella dell'ambiente in cui viviamo. Vogliamo rimanere indipendenti e quindi non accetteremo mai denaro che provenga da multinazionali o da organi governativi. Tuttavia, campagne ben strutturate ed efficaci necessitano di un finanziamento minimo, quindi abbiamo bisogno di te!
Ti va di donare pochi euro a settimana per aiutare la nostra comunità e permetterci di continuare a lavorare in nome di un'aria pulita e un clima sano?