---
Thank you for your passion for supporting Polish women in their fight for abortion rights. This petition has now ended. WeMove.EU continues to fight for the rights of women. Take a look at other campaigns that could be of interest to you here.
www.wemove.eu
33,373 of 50,000 signatures
Open letter
To the women of Poland,
Across Europe, we are watching in horror as your parliament tries to take away your fundamental human rights. We condemn this attack on your freedom to make choices. We support your efforts to stop this terrible ban on abortion and we stand with you in solidarity across borders.
Why is this important?
A year and a half ago Polish women won a battle over their right to choose. But today their rights and freedoms are at risk again. Once more, the ultra-conservatives in power are trying to roll back women's hard-won rights, and could vote to effectively ban abortion any day.
But Polish women are not letting this oppressive law pass. Women's groups across Poland are holding mass protests and strikes. They can win again. But to face the difficult times with strength and courage, they need people from all across Europe to stand with them, and shout in one voice in support of women's right to choose. This is where we can help their fight go on.
In Autumn 2016, when the Polish parliament tried to make all abortions illegal and punishable as criminal acts, hundreds of thousands of women dressed in black took to the streets in protest. They marched, they shouted, they striked: and they won. The ruling party scrapped the planned ban and backed down faced with the power of the people.
Our community was right there as well: nearly 90,000 of us signed our open letter in an amazing show of solidarity with Polish women fighting for their right to choose. We collected thousands of euros to support the essential work of those fighting on the ground. Today our solidarity is needed again.
The law on abortion in Poland is already one of the most restrictive in Europe. Women can only legally terminate a pregnancy if the mother's life is at risk, if the foetus is severely damaged or if the pregnancy is a result of a crime - such as rape.
This week the Parliament moved forward with an oppressive new law called "Stop Abortion". If adopted, it would make abortion illegal in the case of a severe fetal damage. Polish women would be forced to give birth - even if the child couldn't survive outside of the womb. 95% of all legal abortions in Poland are performed because of a severe health problem of the foetus. The new law would thus effectively make abortion almost entirely illegal.
There is already a growing momentum in Poland to stop this oppressive law. Together, we can help strengthen it. Last time when the Black Protests engulfed Poland, we were there to share this overwhelming message of solidarity with thousands of women and men who came to express their rage at the biggest march for women's rights ever to happen in Poland. Let's be there again.
In partnership with: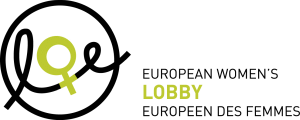 Thanks for signing! Your signature has been added.
Thank you for signing the open letter to the Polish women protesting against total ban on abortion.
The women fighting to keep their rights need our solidarity - so we want to make sure our message reaches them as loud as possible. We want to bring our message to street protests and plaster it on billboards right where the protesters will be gathering in the center of Warsaw.
Can you chip in with just a few euros a month to help make that happen?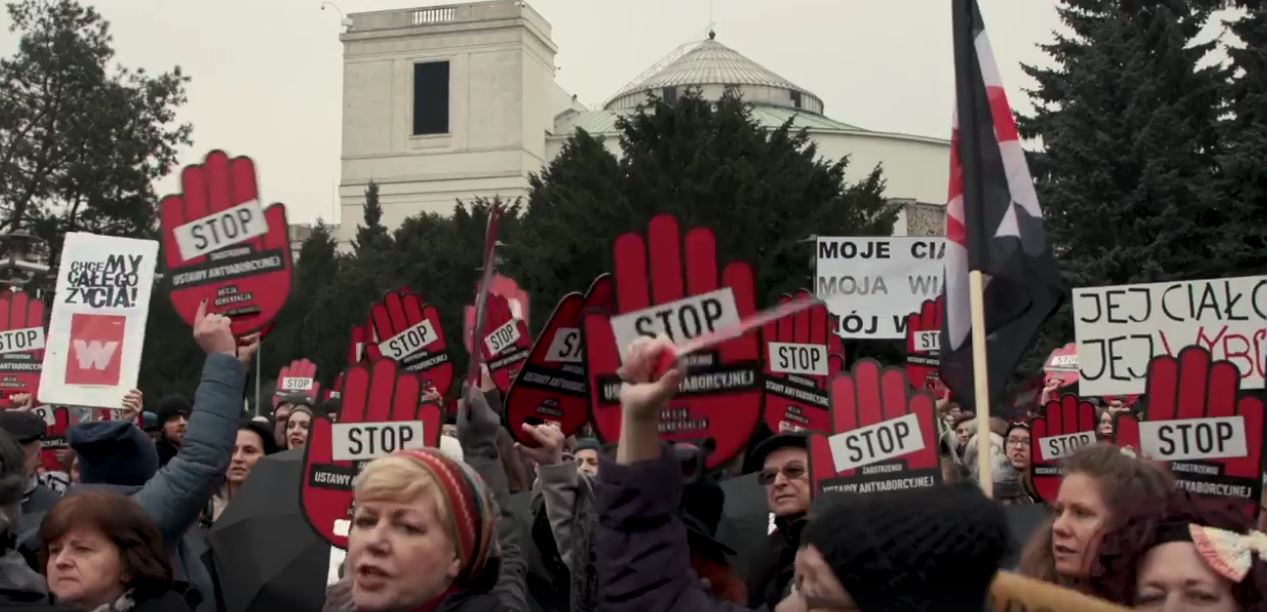 Photo credit: Akcja Demokracja CC BY SA
Would you like to make a donation in British pounds (GBP)? You can do it here.
Other ways of giving
You can transfer your donation to our bank account
WeMove Europe SCE mbH
IBAN: DE98 4306 0967 1177 7069 00
BIC: GENODEM1GLS, GLS Bank
Donate with

We want to be transparent and accountable about how we spend your donations - for more information please see our
Donation Policy
.
Your personal information will be kept private and held securely. By submitting information you are agreeing to WeMove.EU keeping you informed about campaigns and agree to the use of cookies in accordance with our
privacy policy
.