---
Thank you for your interest in our petition against glyphosate. We have decided to go a step further in our fight against the toxic presticide and started an official European Citizen Initiative. What an ECI is, how it works and what you can do is all explained on our new "Stop Glyphosate"- campaign page.
https://act.wemove.eu/campaigns/eci-glyphosate-int
47,997 of 75,000 signatures
To the European Commission, the Food Safety Commissioner Vytenis Andriukaitis, and responsible Ministers of the Member States.
Petition
No more weed killer in our bodies. Decline the licence renewal of glyphosate, a poison commonly used in pesticides like Monsanto's Roundup. Because of our public outcry, we were able to stop a renewal of Glyphosate for 15 years. Instead, the Commission renewed the licence for 18 months. We won't stop until Glyphosate is banned completely from our plates.
Independent experts of the WHO classified it as a probable cause of cancer. We do not want this poisonous chemical anywhere near our parks, our homes, or our food.
Why is this important?
Did you know a poisonous, potentially cancer-inducing chemical could be present in your body? [1, 2] Scientists have found traces of it in almost every other person's urine. [3] This is because our food is likely being sprayed with it.
In June, the EU voted for a renewal of Glyphosate. We were able to stop the Commission's plans for a renewal of 15 years. The licence got renewed for only 18 months. But big producers of weed killer like Monsanto are still lobbying to protect their profits. Their deep pockets have been paying for "studies" and "expert" opinions to show that their product is safe.
But we know that cancer-inducing poison should not be sprayed in our neighbourhoods. Farmers who produce our fruits and vegetables should not be using this toxic chemical. More than 256,000 of us have already said no to this poison.
We showed the European Commission what their decision will mean for Europe: burnt grass, brown leaves, dead animals, sick people. Each and every decision maker who walked into the meeting in June to vote has seen for themselves the death and destruction they could cause. We were partly able to stop their plans. Now is our chance to keep on fighting.
Take action now: sign the petition against Monsanto's cancer-inducing poison.
References
[1] This chemical is called Glyphosate and is one of the most widely used active substances in pesticides worldwide.
[2] World Health Organisation (WHO) classifies Glyphosate as 'potentially causing cancer'.
[3] Glyphosate found in human urine across Europe.
This campaign is run in partnership with Campact.de, Corporate Europe Observatory, Ecologistas en Action, Fundación Alborada, Générations futures, HEAL (Promoting environmental policy that contributes to good health), Pesticide Action Network Europe, Pesticide Action Network - Italy, Pesticide Action Network -Germany, Pesticide Action Network UK, WECF (Women in Europe for a Common Future), Wemos and Global2000.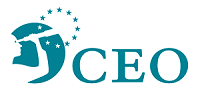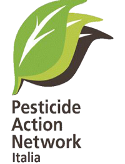 Thanks for signing! Your signature has been added.