---
Thank you for your passion for supporting Polish women in their fight for abortion rights. This petition has now ended. WeMove.EU continues to fight for the rights of women. Take a look at other campaigns that could be of interest to you here.
www.wemove.eu
109,477 of 125,000 signatures
Open letter
To the women of Poland,
Across Europe, we are watching in horror as your parliament tries to take away your fundamental human rights. We condemn this attack on your freedom to make choices. We support your efforts to stop this terrible ban on abortion and we stand with you in solidarity across borders.
Why is this important?
The Polish parliament is trying to ban abortion - terminating a pregnancy will become a criminal act. Survivors of rape will be forced to give birth. Doctors could face jail time for performing prenatal tests. Miscarriages will be met not with medical care, but questions from a prosecutor.
Women's groups across Poland are holding protests and boycotts. To face the difficult times with strength and courage, they need our solidarity - but they also need our concrete support to continue their struggle in a hostile political environment. "To go on organising protests and working with women, we badly need financial support", says Dorota, one of the activists of the grassroot movement Gals for Gals.
Men and women in the WeMove community are sending an open letter along with donations to the women protesting against this attack on their basic rights and freedoms, to show our solidarity and support. "This isn't just our fight - it's about the rights of all women, everywhere in Europe, but we feel like we're fighting this on our own" says Dorota. Together, we can build a huge show of solidarity - and by chipping in a little money, we can have real impact in helping these grassroots groups continue with their essential work.
The law on abortion in Poland is already one of the most restrictive in Europe. The new proposed law would make abortion illegal and punishable in all cases, except when there is an immediate and undeniable threat to a woman's life.
There is already a huge amount of momentum in Poland to stop this repressive law. Together, we can help strengthen it. Please add your name to the open letter, and help us raise funds to support the local activists where they most need it!
This campaign is run in partnership with the European Women's Lobby and the International Planned Parenthood Federation- European Network.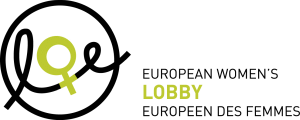 Thanks for signing! Your signature has been added.