---
Thank you for your interest for our campaign "Make COVID-19 medicines and vaccines affordable!". This petition is now closed. Nothing has changed from we launched this petition in April 2020: we need to be able to produce COVID-19 vaccines widely and need them to be affordable to get out of this pandemic. But since then, we learned that the first step to ensure vaccines are accessible and affordable is to make the rights to produce COVID-19 – i.e. the patents to these vaccines – public. You can find our new and more specific petition asking the EU to release all patents and licenses of the anti-pandemic vaccines and treatments here:
https://act.wemove.eu/campaigns/a-peoples-vaccine
67,808 of 100,000 signatures
Commissioner for Health and Food Safety, Stella Kyriakides, Members of the European Parliament, National Health Ministers in Member States, Ursula von der Leyen, President of the European Commission and European Commissioner for Research, Mariya Gabriel
Petition
We urge you to make any diagnostic, treatment and vaccines developed with European taxpayers money available and affordable so they reach those who need them and save lives. To do this, you must include safeguards to publicly funded scientific research and development that ensures following the principles of:
Innovation for all
Access for all
Solidarity and global cooperation
Good governance and transparency
Why is this important?
Healthcare systems across Europe are at high risk of being overwhelmed by the coronavirus as the death toll and infections continue to surge. [1] We desperately need effective testing, treatments and vaccines as quickly as possible to slow down and halt the spread of the virus in Europe and elsewhere.
The European Commission and national governments have and will continue to allocate millions of public funding coming from our tax money to develop highly needed diagnostics, medicines and vaccines against the virus. [2][3] Yet, there is no guarantee that any of these medical tools developed with public money will be accessible and affordable to most people in Europe and beyond.[4]
Current EU funding calls to fight COVID-19, for example, do not contain public interest clauses to ensure that the treatments and eventual vaccines for the coronavirus will be available and affordable for healthcare systems and citizens and reach those who need them, saving numerous lives.
We cannot allow profiteering at our expense from the public investment that is being committed to the race to fight COVID-19. Unless we include safeguards to publicly funded scientific research and development, no one can ensure that we will be able to access and pay for the needed treatments and vaccines.
We, therefore, call on the EU and national governments - as well as agencies, manufacturers, donors and development partners - to commit to
Innovation for all: Monopoly-based drug development is failing the world. Governments should support open science and research practices for health needs that align innovation and timely access. Technology owners should commit patents, trade secrets, know-how, cell lines, copyright, software, data, and all other relevant intellectual property to the public domain. Access and affordability should be integral requirements of the entire research and development (R&D) and manufacturing process.
Access for all:Medical tools urgently needed to diagnose, treat, mitigate and prevent COVID-19 should be accessible and available to all without delay, with necessary priority given to healthcare workers and vulnerable populations. Governments must ensure that diagnostics, treatments, devices, vaccines, and personal protective equipment are priced fairly and affordably to healthcare payers and are free to the public at the point of care in all countries.  Corporations and other intellectual property holders must suspend enforcement of exclusivities.
Solidarity and global cooperation: Governments, technology owners and researchers should urgently coordinate with the World Health Organization to organize platforms for the public sharing of R&D outcomes, data, know-how and intellectual property to accelerate innovation, quickly scale-up production and mitigate shortages and supply chain vulnerability. Medical tools must be manufactured for the public in robust supply to meet unprecedented global need and promptly distributed across borders.
Good governance and transparency: Governments and international organizations should promote transparency and meaningful civil society participation in critical decision-making processes. Funders and technology developers should ensure that costs related to R&D and manufacturing as well as pricing, regulatory status and intellectual property claims are all published transparently.[5]
Not only are these measures vital for tackling the challenges of dealing with this global pandemic, but they will set the precedent that it is high time for our health needs to take priority over private interest and profit.
References:
In partnership with:

Thanks for signing! Your signature has been added.
Our community will put all of our energy to ensure that any medicine to fight this virus or any disease is affordable to healthcare systems in Europe and available to you! Help us keep the fight going and reach our goal!
Can you donate a few euros to help us fight to make medicine available for all of us?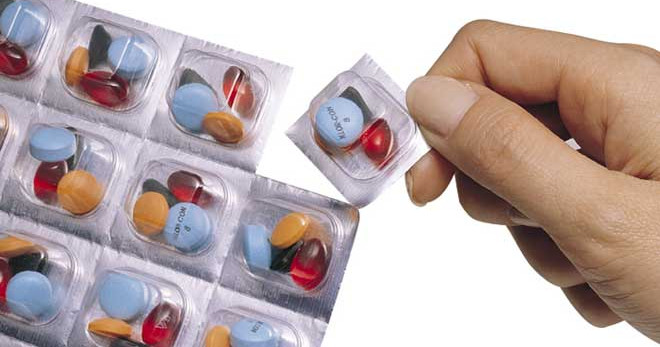 Other ways of giving
You can transfer your donation to our bank account
WeMove Europe SCE mbH
IBAN: DE98 4306 0967 1177 7069 00
BIC: GENODEM1GLS, GLS Bank
Berlin, Germany
We want to be transparent and accountable about how we spend your donations - for more information please see our
Donation Policy
.
Your personal information will be kept private and held securely. By submitting information you are agreeing to WeMove.EU keeping you informed about campaigns and agree to the use of cookies in accordance with our
privacy policy
.