---
363,025 of 450,000 signatures
To Members of the European Parliament
Petition
We call upon EU and national leaders to tackle the unprecedented crisis caused by the COVID-19 pandemic with solidarity, courage and innovation.
We do not want a return to business as usual, to an economic model which has exacerbated social inequalities, jeopardised our health, and driven our planet's climate and nature to the brink of collapse. Instead, now is the time to radically and rapidly make our economies greener, fairer, and more resilient to future shocks.
We demand the establishment of the biggest green investment programme the world has ever seen - backed up by all available EU financial tools to finance a recovery that is green and just.
This call is based on a statement signed by Europe's leading environmental NGOs [1].
Why is this important?
EU leaders are negotiating what Europe will look like after COVID19. They're talking about a big chunk of money: €750 billion distributed throughout the continent.
With this, we could help the most affected countries to recover from the virus. We could even lead Europe out of inequality and dependence on fossil fuels -- towards a greener and more equal future.
But a gang of countries - call them "the frugals", led by the Netherlands, Austria, and Sweden - don't want to share the burden of the crisis. They want to see this money massively distributed as loans and paid back quickly. And they are even trying to get Germany on their side!
If they reach their goal, this would mean repeating the mistakes of the past. Paying back this money would mean new austerity plans for Europe. We could see cuts in public services again, on healthcare and education, and get stuck with polluting industries.
Rejecting solidarity never works. Before this pandemic, this tactic increased inequality all over Europe [2]. Through the crisis, it ruined the efficiency of the European response to the coronavirus [3].
That's why we have to call on the European leaders to use solidarity as a guide for what comes next. Every political and investment decision should lead us to the future we want: a Europe where no one is left behind.
For it to be a solid enough recovery package with teeth to tackle the health, economic and climate those crises, the EU Recovery plan must:
Put people's well-being at the heart of the crisis response and deliver social benefits and protect workers' rights through a 'just transition for all',
Fully implement and boost the European Green Deal to rework the economy as is necessary to put well-being back at the centre of the European project, protect people from shocks like COVID-19 and to tackle climate change and biodiversity loss at EU, national and international levels. Strengthen and continue the implementation of targets, strategies and laws announced in the European Green Deal and in particular strengthen the social dimension.
In high-carbon and other potentially polluting sectors such as intensive agriculture, make support to companies conditional on their alignment with environmental and climate objectives; no bailouts should be given to unviable or polluting industries that have no future in tomorrow's economy.
Establish a sizable Green and Fair Recovery Fund backed up by all available EU financial tools to finance the green and just recovery, including an expanded MFF and its spending programmes that dedicates at least 50% to climate and biodiversity targets, new funds, the use of the European Stability Mechanism and so-called 'eurobonds'.
Guide public and private investment throughout the recovery using the EU's taxonomy to accelerate the shift from polluting into green sectors; similarly, the European Investment Bank should bring its lending policies in line with the European Green Deal objectives by the end of 2020.
In short, we call on our leaders to demonstrate unity and vision in this crisis by putting forward the biggest green investment programme the world has ever seen. They must resist the temptation to give in to quick 'fixes' and rescue an unsustainable economy - one that is socially unjust, polluting, heating our planet, depleting natural resources, and putting the health and wellbeing of its population at risk.
Instead, let's use this moment to build something new, something much better: a truly sustainable economy, which is carbon-neutral, circular and fair - where people and nature thrive. This way, we can create high quality green jobs, tackle climate change, restore nature, and make our economies and societies more resilient in the long run.
Now is the time to unite to put Europe firmly on the path to a green and fair economy. Together, we can achieve this!
References:
https://bit.ly/GreenRecovery_EN
https://voxeu.org/article/forty-years-inequality-europe
https://www.euractiv.com/section/coronavirus/news/coronavirus-puts-europes-solidarity-to-the-test/
In partnership with: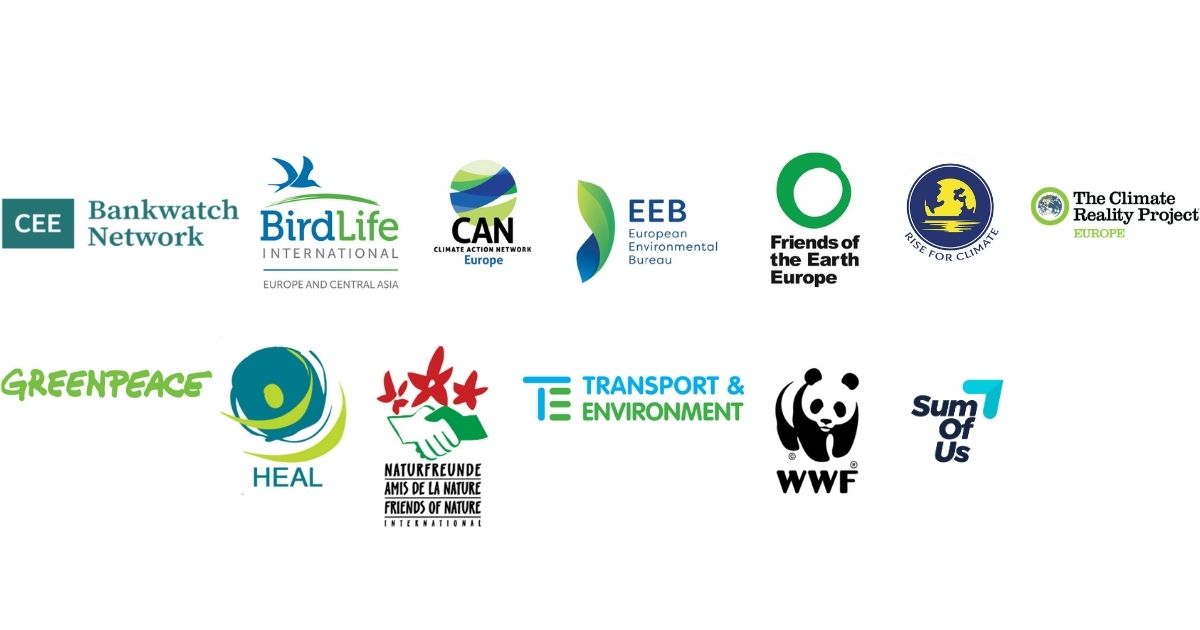 Thanks for signing! Your signature has been added.
Mail

To Members of the European Parliament
Thanks for sending an email!
Tweet to Simona BONAFÈ, Sirpa PIETIKÄINEN, Iratxe GARCÍA PÉREZ, Eider GARDIAZABAL RUBIAL, Pascal CANFIN, Pascal DURAND, Costas MAVRIDES, Siegfried MUREŞAN, Dragoş PÎSLARU, Irene TINAGLI, Ernest URTASUN and Manfred WEBER
This Wednesday, MEPs will decide whether to back a European a green recovery from COVID.
Lobbyists of polluting industries are pressuring them to give this big chunk of public money to fossil fuels.
Only a massive protest across the EU will show our MEPs that we are watching them and that they'll have to stand up for us.
Thank you for calling on MEPs to ban fossil fuels in the European recovery plan.
Winning this campaign means that the EU would restart its economy by launching the biggest green investment plan the world has ever seen.
But, to be impactful, our campaign and actions need funding. Can you donate just a few euros a month to help our community to get a European green and fair recovery plan?
*Want to make a one off donation? You must untick "Become a sustaining, monthly contributor".
Other ways of giving
You can transfer your donation to our bank account
WeMove Europe SCE mbH
IBAN: DE98 4306 0967 1177 7069 00
BIC: GENODEM1GLS, GLS Bank
Berlin, Germany
We want to be transparent and accountable about how we spend your donations - for more information please see our
Donation Policy
.
Your personal information will be kept private and held securely. By submitting information you are agreeing to WeMove.EU keeping you informed about campaigns and agree to the use of cookies in accordance with our
privacy policy
.